Connection is a powerful force
Without it, we can't feel as though we belong. We all have a strong need to belong – its part of our DNA as human beings.
Connection, first with ourselves, and with others is necessary for us to experience optimal joy, wellness, and success. Hell, it even helps us live longer (and I want to celebrate our 100th birthdays together).
Whether in the boardroom or at the kitchen table, we can only have the influence and impact we desire when we show up willing to authentically connect.
My mission is to help you transform your relationships – at work, at home, and online – so you know, without a doubt that you belong.
I want to earn your trust, express compassion, and provide you with proven tools to help you build the life you deserve.
You feel lonely.
Despite the hours you spend…
Never mind time spent in that wasteland of human decency A.K.A. Twitter
numbing with Netflix, red wine, peanut butter, and Farmville to avoid your feelings.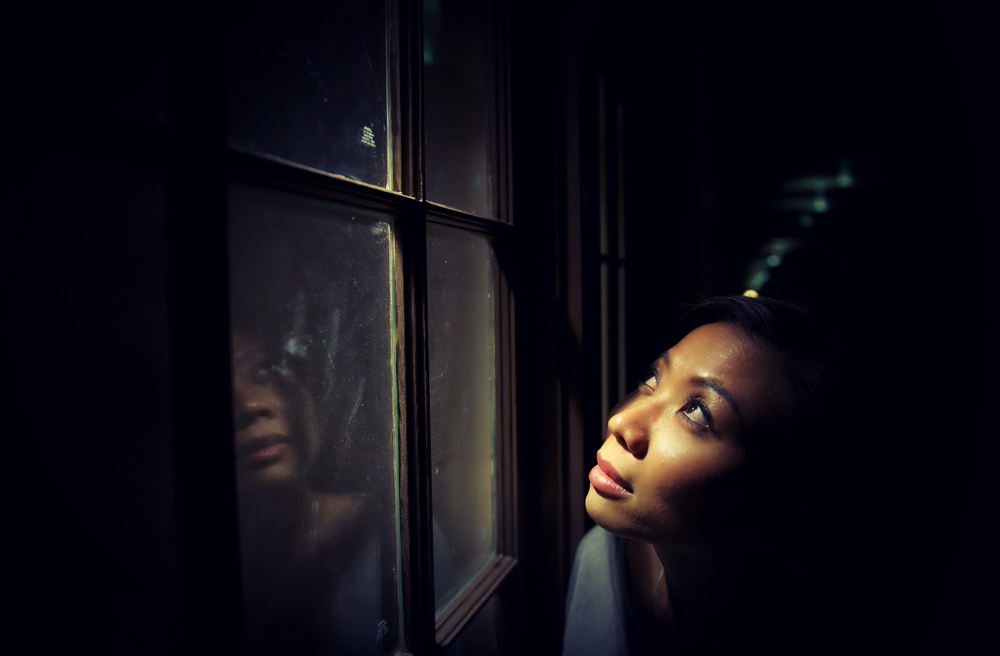 You're working more hours than ever
and not finding the comradery or collegial spirit you hoped for among your co-workers.
The idea of finding a mentor feels as impossible as attending a 'productive' staff meeting.
You're struggling in your marriage or partnership.
Everything feels so heavy.
You are both exhausted and withdrawn.
You want to reconnect in ways that reflect you as a couple.
And, you want to look at your own values, needs, and boundaries so you can show up as you.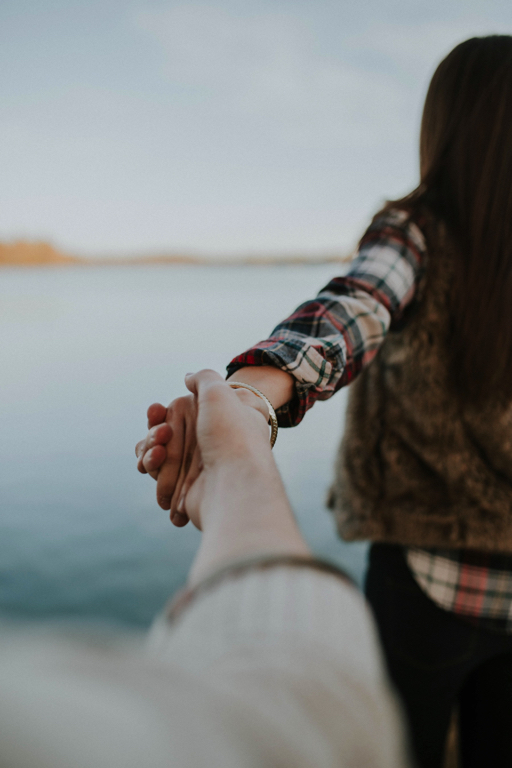 Red and blue, Black and white. Your relationships have taken a hit over modern politics. You've stepped away from friendships and been shocked by the opinions of family members. You're wondering how you knew so little about one another's values all these years and what the path forward looks like.
You realize that you want some face-to-face connections.
It's never been easy for you to make friends. Putting yourself out there feels risky and vulnerable. Besides, is it even worth it? Yes, you know it is, and you're ready to try doing something new to change the pattern of the past.
You're child free, by choice or not. Friends you've known forever are living and breathing all things parenthood, and honestly, while your happy for them, you are living on separate planets these days.
You question whether your selfish or jealous or awful for being bored.
You have been meditating. You've finally nailed camel pose. You have a gratitude journal. Your spiritual journey has been rich and rewarding.
Yet, there are some things not quite clicking.
All the incense and mantras in the world aren't going to resolve it, there's a lingering dissatisfaction that you are ready to explore.
90 Minute Clarity Session
This is for clients seeking clarity and straight-forward guidance. You'll be led to the actions that will move you forward with confidence and certainty.
Prior to us getting together (in-person or by video call), you'll receive a series of powerful questions to answer. We'll both show up to our meeting laser-focused and prepared to get you the answers and tools you need.
We'll discuss what you want to shift and create a plan that gets you there by accessing my coaching toolkit, intuition, and expertise.
My experience with Jill was a revelation!  She heard what I thought my problems were, but also deciphered the underlying issues I didn't know were there. Her process focused on my needs, as a very specific and individual person. The program was tailor made for me. She also anticipated pitfalls, and helped me embrace even the difficulties I encountered in overcoming my own roadblocks.
Jill gave me the gift of permission to validate my own boundaries, define my own values, and live according to them. It's an ongoing project, but when I  look behind me, I could not be more proud of how far I've come, and I could not have done it without Jill's steady, reassuring hand on the wheel.
Dagny Phillips-Stumpberger
Before coaching with Jill I had been struggling with co-dependent tendencies in relationships for years. She helped me to develop a new way approaching dating and relationships to be more balanced and confident.  Since our coaching, I have been able maintain healthier relationships without compromising my needs. I would highly recommend Jill. She is a powerful coach and gets to root of problems, so that they can be released. This has helped me professionally as well, as I am less invested in changing others and more focused on myself. Thanks, Jill!
Update:  Hey Jill, I am so thankful for your coaching. I feel have a found the love of my life because of your help. I hope you choose to focus on helping others looking for love in the same way!
David Secondo
Video or audio recording of our session
Customized practices and other resources to ensure your success
Follow up email sent two weeks after we meet, so you can share your progress, challenges, and questions.
scrolling Facebook feeds Never mind time spent in that wasteland of human decency A.K.A. Twitter. You may also be numbing with Netflix, red wine, peanut butter, and Farmville to avoid your feelings.
One thing that stood out about Jill, was how easy it was to talk to her. She was open, attentive, and not the least bit judgmental. I learned how to manage my social life in a far healthier way. I'm an introvert, so socializing with others is draining. Jill helped me figure out how to "recharge my batteries" and, most importantly, how not to feel bad about doing so. I feel significantly more confident in talking to strangers, holding conversations, and initiating interactions – all things that I struggled with previously.
Holden Molotsky
Commit to Connect Program
Now is the time to get to the heart of the matter and create the change you want for yourself. You are ready to commit to a transformational program that has long-term, lasting impacts.
Your bespoke program will begin with you getting to know your true self and what you most desire to be healthy and whole.
Next, you'll focus on building the capabilities that allow you to achieve transformation.
Lastly, you'll complete with an in-depth assessment of your achievements and tools to help you sustain and build-on your progress.
The foundations of your journey with me are respect, honesty, and compassion. You will always have my fullest attention and sincere dedication as you shift into a gratifying new way of being.
When appropriate, you can also count on good humor, levity, and occasional swearing.
Jill's approach is very compassionate. I appreciated her awareness of my growth process, and ability to gently motivate me when the growth process got tough. Jill helped me to understand my value in the workplace and set necessary boundaries with my boss and co-workers. I honestly believed I did not deserve to work in an environment where I should be valued, nor did I believe I could move onto another job/career where I would be valued.
I would recommend Jill in a heartbeat. She truly cares about the challenge you are working to overcome and has your best interest at heart. Knowing you're not alone is priceless.
Update:  I'm in the healthiest personal relationship of my life. The coaching process allowed me to begin speaking up for myself and know that I deserved to be treated with respect. I no longer spend my energy as the Tightrope Walker and am showing up as myself – The Mighty Redwood – in all my relationships. Thank you!
Sarah Savedra
Before the coaching process I was hopeful but skeptical, especially using the metaphors of the Pearl Diver and the Master Gardener. My friends who had life coaches had led me to believe it was a quick and easy fix. Maybe it was for them, but as I was making fundamental changes in my life, it took me longer to see results.
In retrospect, seeing my 'new way of being' as a Master Gardener has helped me weed (removing negative thoughts and people) and nurture the relationships I want to keep. By bringing in new plants (activities, people, relationships), I have added to my garden and am allowing it to bloom and mature. Jill gave me a different perspective on understanding other people and their responses to me, one that was less negative and critical. This process helped me branch out in new directions and I now have many friendly people to do things with.
Christina Ladd
What this program includes:
A bespoke coaching program rooted in tangible results.
An in-depth assessment of your current way of being, the strengths and gifts you have to leverage and the ways in which you're feeling held back or blocked.
Developmental Objectives that zero in on specific competencies needed to embody a new way of being that open up new possibilities, build new muscle and fulfill on your overall topic.
Custom designed practices to work with between sessions that enable you to build the muscles to fulfill on your developmental objectives.
Two 60-90 minutes sessions per month.
Accountability and support between sessions.
Jill was my life coach through a series of 8 sessions.  I expected to focus on professional leadership coaching, but she had bigger ideas.  Jill is very discerning, listening to every detail and connecting the dots to find a common thread.  The key is that she doesn't pull the thread, she guided me through unraveling the tangled web that is life and human interaction.  The candid conversations with Jill were invaluable.
Thanks to Jill's coaching, I now have a more holistic view on the interdependence of self-awareness, self-care, boundaries, trust, and integrity.  Establishing boundaries has become more natural and instinctive; enabling me to establish a healthier work/life balance. I highly recommend Jill as a coach; life, professional, leadership, all of the above.  She will find the common thread and you will pull it, revealing a balanced and focused you.
William Lott